You're busy starting or growing your business. You need to know that every dollar you invest in marketing is worth it. We get that.
We also know that email marketing can grow revenue, reach new customers, and better engage current customers.
Here are some great reasons that prove email marketing is an essential tool for any small business and you need to be doing it!
1. Email marketing has a return on investment (ROI) of $42 for every $1 spent
According to Constant Contact Email marketing makes money. For every $1 you spend on email marketing, you can expect an average return of $42. That's a higher return than you can expect from any other form of marketing — digital or otherwise.

2. Billions of emails are sent every day around the world.
I don't know about you, but my email gets filled faster than I can eat a turkey sandwich during lunch!  Email is still the most pervasive form of electronic communication for both business and consumer users. Email remains necessary to the overall user as an email address is required to sign up for any kind of online activity.
Not only that but you can provide them with discounts, specials, new products, and more, that they can share and forward to their friends and family. 
3. Email Marketing grows your business.
Email marketing drives customer acquisition and retention. I've seen it for myself. Being able to track conversion rates and retention is a key asset to creating and managing an email marketing campaign. 
Emails allows you to build relationships with leads, customers, and past customers. It's your opportunity to speak directly to them in their inbox, at a time that is convenient for them. 
Coupled with the right messaging, email can become one of your most impactful marketing channels.
4. Build credibility for your brand.
People do business with people they know, like, and trust. Email gives you the ability to build credibility with your audience by sharing helpful and informative content on a timely basis. 
Don't take advantage of the idea of pushing sales to your list though. We think a bi-weekly or even monthly newsletter is best to promote your services.
Make sure to add in local community and fun facts to make your emails stand out from the inbox.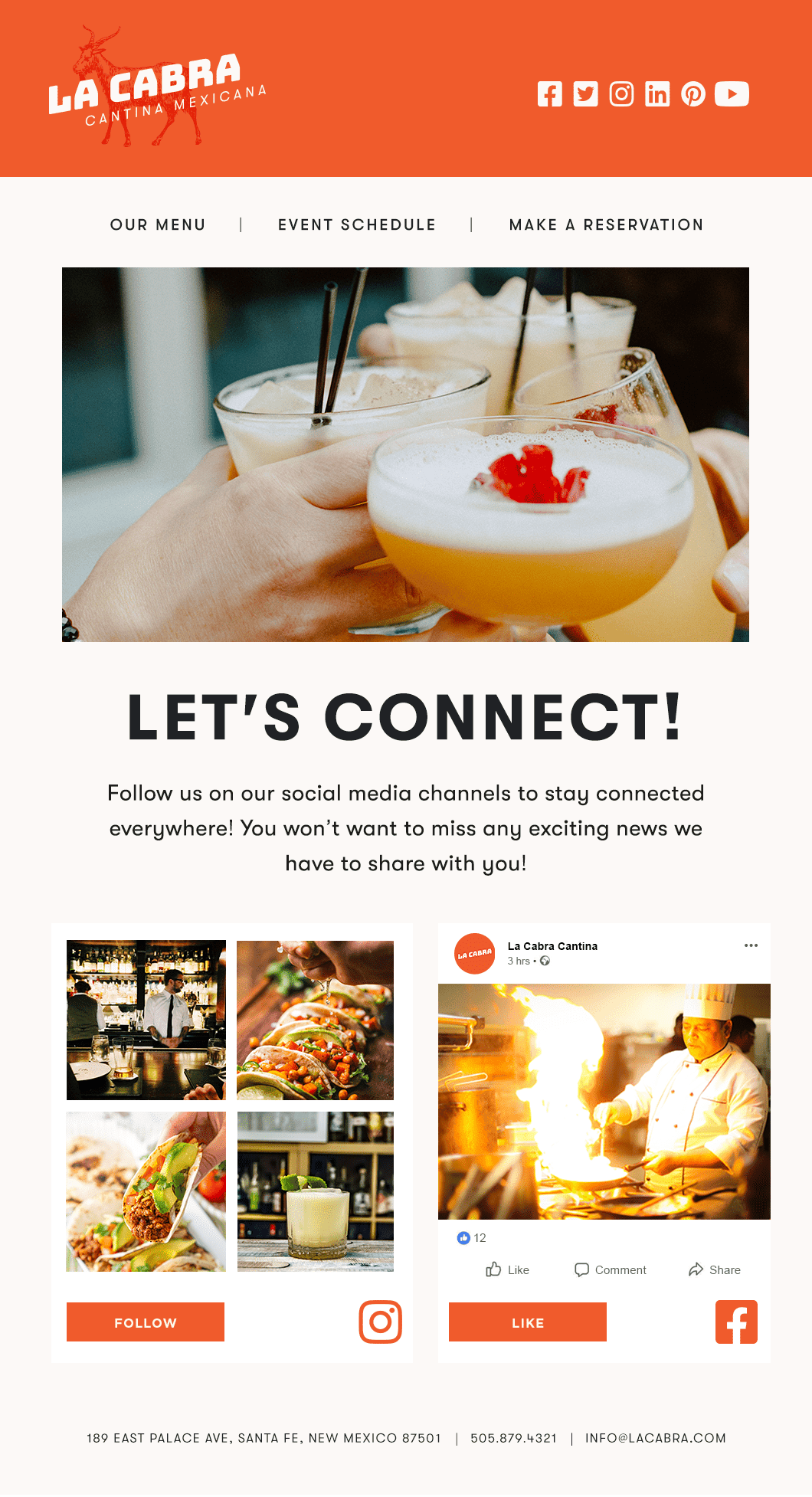 5. Deep target your audience for better engagement.
With email marketing, you can allow for targeted segments so say: you want to email a group of people that you met at a trade show, you can segment those contacts for that exact trade show. Thank them for coming and invite additional meetings and networking. 
You want to do a lead generation on social media. Create a targeted ad on Facebook. Simply make a segment that only goes from that ad. 
With segmentation, you can make your contact list more personal and relevant to your readers. 
Does your business have an email marketing campaign in place? If not, contact us today for a complimentary consultation to get you started.
Take 30% off the first 3 months with code: PARTNER30  on Constant Contact!
Contact Us for a Complimentary Consultation