Located at the base of the historic Harriet Himmel Theater in The Square (formerly CityPlace), Il Bellagio captures the experience of dining in an authentic Italian "piazza." Directly facing the spectacular Water Pavilion West Palm and The Wishing Tree, the restaurant serves delicious Italian cuisine in a casual and vibrant atmosphere. Contemporary interior design is highlighted by a back lit honey gold onyx bar with rich wood tones and a copper weave ceiling. The dining room features layered marble columns, a porcelain tile floor with wood grain inlays and custom made wall sconces and pendant LED lights.
In addition to the main dining room, Il Bellagio features two intimate dining rooms designed to accommodate private parties. Each room is equipped with 2 LED flat screens, and A/V inputs and SKYPE capability. Each room can accommodate approximately 26 people. Banquet menus are available on our website. The restaurants outdoor patio offers impressive views of The Square during the day and is the perfect destination for a romantic dinner at night overlooking the fountains and The Square entertainment.
Il Bellagio's menu features a variety of excellent homemade pasta selections including Agnolotti Del Magnifico (rounded pasta with ricotta and spinach), Linguini Frutti Di Mare (linguini served in an away of fresh seafood and tomato), and Tortellini Alla Panna (tortellini filled with veal and served in a pink cream sauce with peas). Try the delicious Linguine with Lobster Fra Diavlo for a culinary experience you will not soon forget.
OUR MEDIA WORK WITH
IL BELLAGIO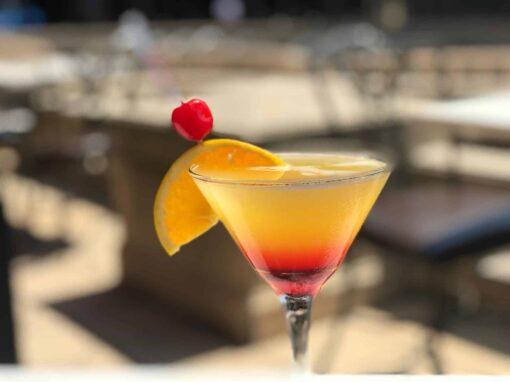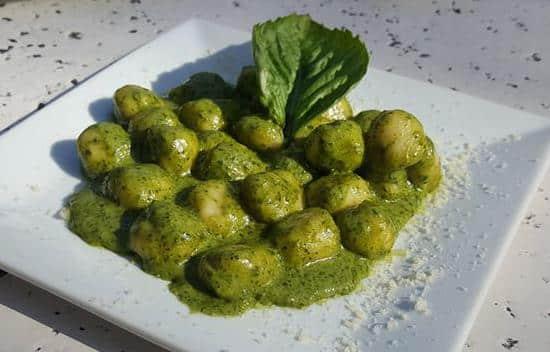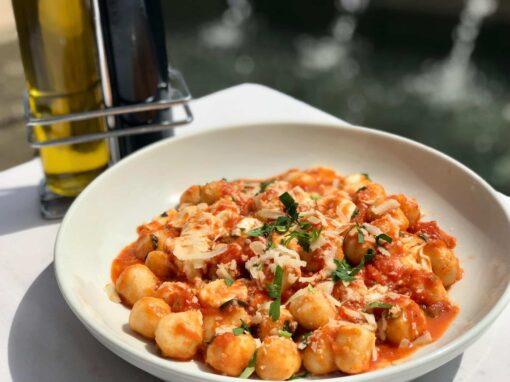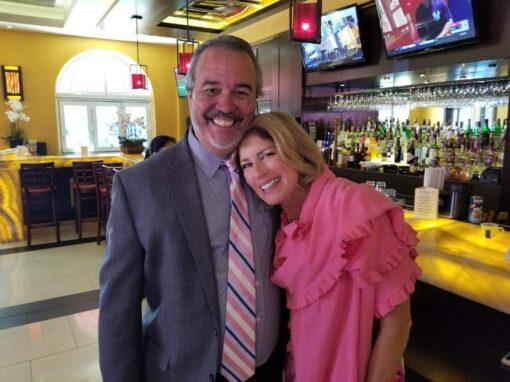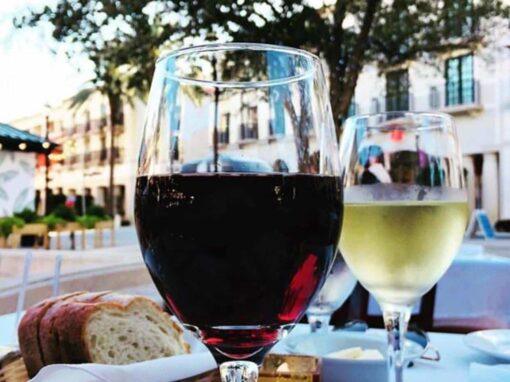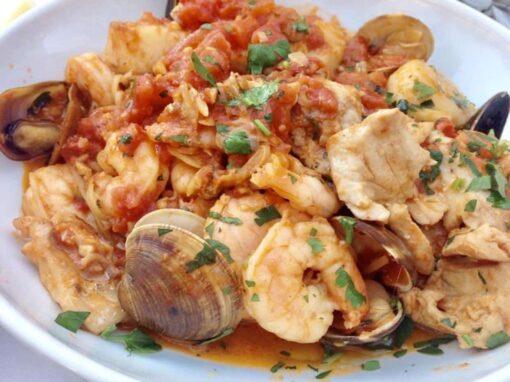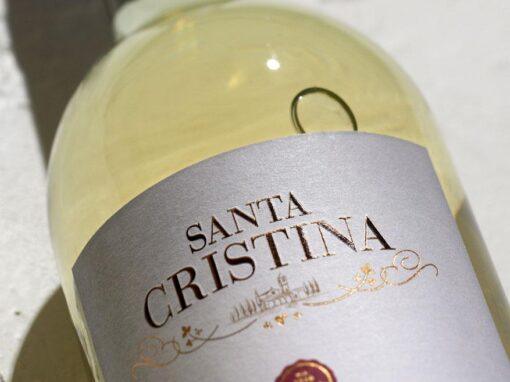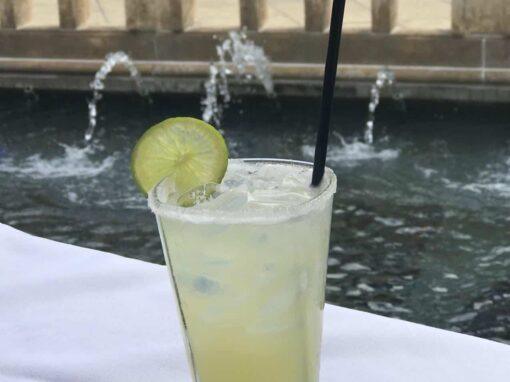 SOME GRAPHICS WE MADE FOR IL BELLAGIO
AVERAGE MONTHLY ENGAGEMENT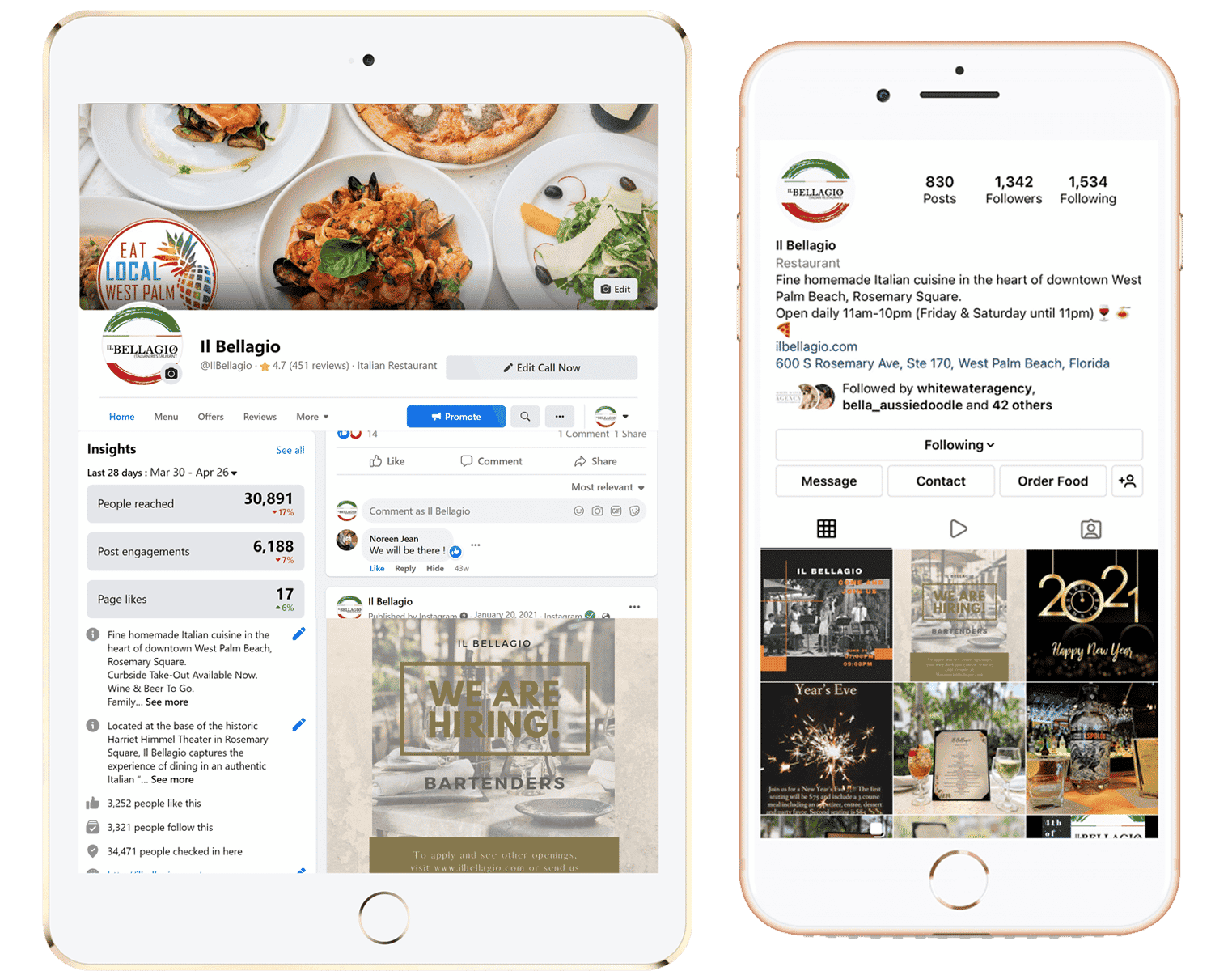 DOES YOUR RESTAURANT
WANT THIS EXPOSURE & GROWTH LIKE IL BELLAGIO?
-GIVE US A CALL FOR A CONSULT-